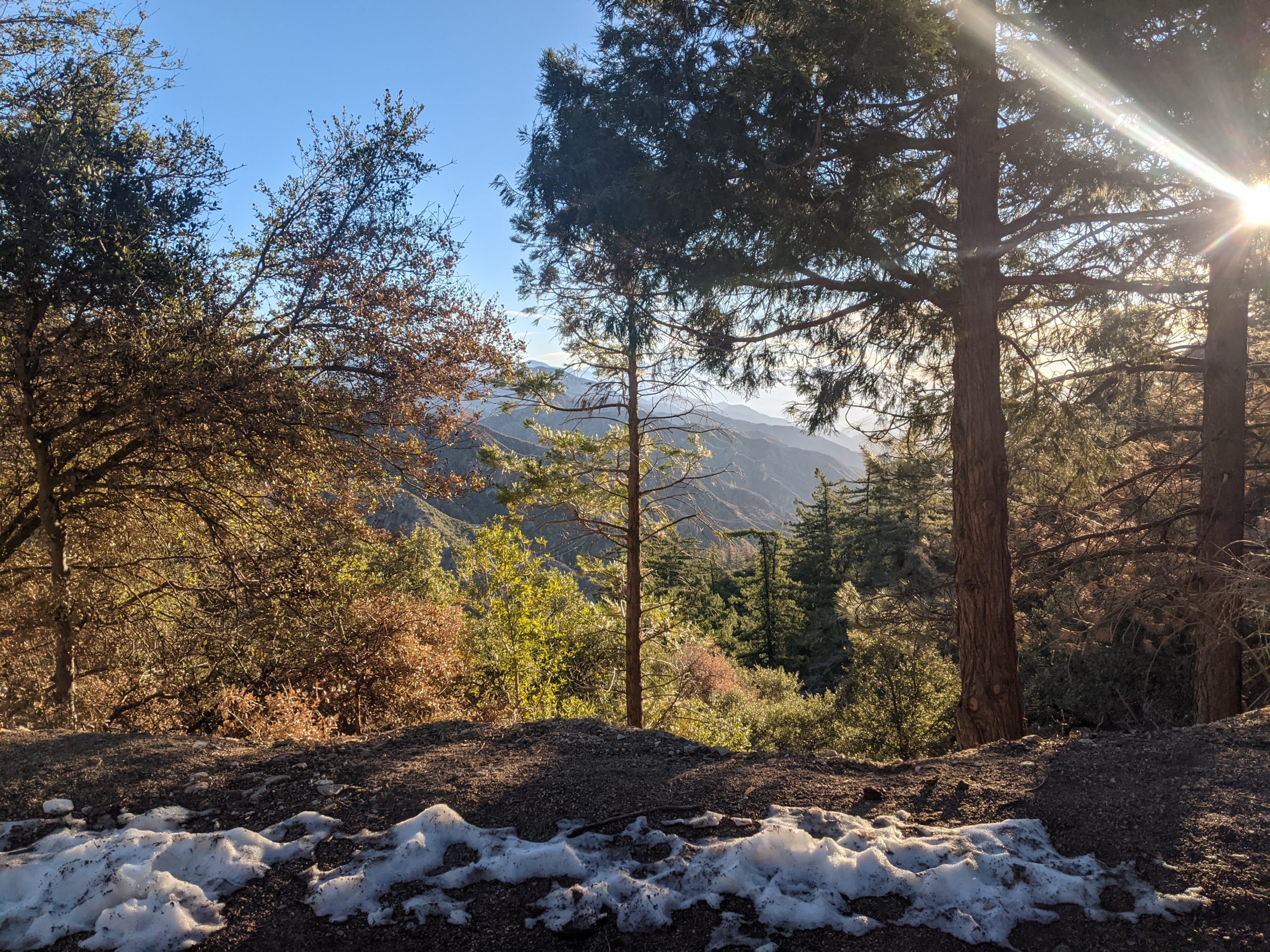 Yesterday we went on a hike to San Gabriel Peak, which is about a half hour drive away. While this hike was longer than the Echo Mountain Loop (about 7.5 miles), it was rated as "moderate" on AllTrails. The main reasons for this was that there was slightly less incline, and about 90% of the hike was on a paved road towards the summit: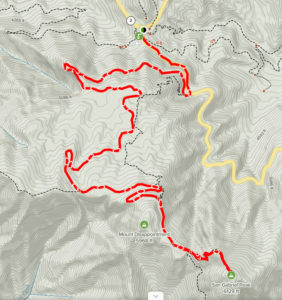 This turned out to be pretty accurate actually, and I have to say we enjoyed this hike immensely more than the Echo Mountain Hike as a result! I didn't realize it before we got there, but I had been down some of this road before when I went to visit Mount Wilson Observatory in 2019. When we arrived at the trail head at around 7:30am, there were very few other people and cars there yet. This also turned out to be a good decision, as when we returned to the trail head at the end of the hike it was crowded with a lot more families playing in the snow and cars filling up the parking lot.
We were wondering if we would see any snow on this hike, and indeed we did! Most of the way to the summit the road was flanked with banks of snow. Since we were on the far side of the mountains this time for the hike, I think that side of the mountain wasn't hit with as much sun as Echo Mountain. This probably helped keep the piles of snow in place at the higher elevation, and there was more than enough for us to enjoy during the hike.
When we got to the end of the road to Mount Disappointment, the last half mile or so of the hike was on an actual trail up to San Gabriel Peak. However, we didn't end up making it to the peak itself because some of the ice seemed kind of treacherous to walk over without shoe spikes, which we didn't have. It started to get more steep than either of us were comfortable trying to hike, so we stopped about a quarter mile short of the summit and stopped for a snack break.
Unlike our previous hike, I was able to get my Go Pro camera charged before the hike, and recorded some video this time! I edited the clips together and put it on Youtube:
The hike back down was pretty easy, and we had no problems getting home back the way we came. Overall I'd definitely recommend doing this hike, the views were spectacular and we had practically the entire road to ourselves for most of the hike by getting an early start! Maybe we'll come back and do it again some time to make it to the summit when there's no snow or ice on the ground (or we have shoe spikes).