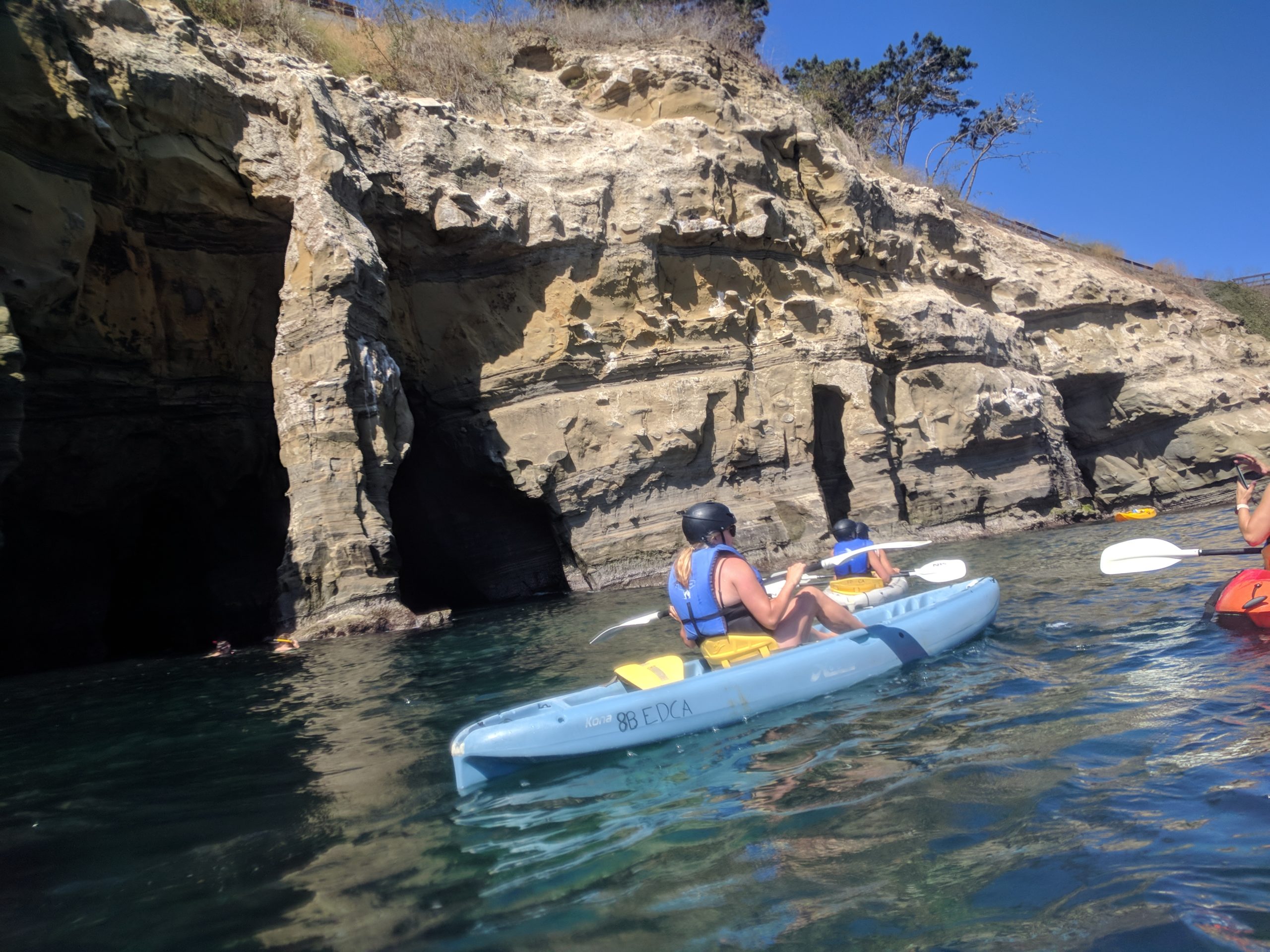 We took a long weekend the last few days, and made a trip to San Diego! I had never been there, but Amparo had gone once years ago. Regardless, we were both ready to check out some stuff around the city neither of us had seen or done before. To kick things off, we went to La Jolla Beach to do a kayaking sea cave tour!
Things were a little rocky at first, and I accidentally tagged Amparo in the head with an oar while we were trying to paddle hard enough to get through the waves and out into the ocean. Fortunately we were both wearing helmets, and she was okay.
Afterwards, we made our way to the Little Italy Farmer's market and threw together an impromptu lunch since we were both starving! We found some avocado toast, stuffed hashbrowns, lemonade, cookies, and these giant samosas:
After lunch, we decided to wander around the boardwalk a bit, and found a nice park, a beautiful city adminstrative building, and the USS Midway! It used to be an actual aircraft carrier serving in the US Navy until 1991, and afterwards became a museum with a variety of replica aircraft showcased throughout the ship:
Next we decided to check in to our AirBnB in the Hillcrest neighborhood of San Diego. There actually turned out to be a lot of great restaurants nearby, so we had a fancy dinner at a nice Italian restaurant:
The following day, we decided to check out Balboa Park. In addition to being a massive public green space in the heart of the city, there are also several museums there! We ended up only having time to check out the Museum of Us, which is a cultural anthropology museum of sorts. They had some really good exhibits, including one about cannibalism, race, and the indigenous tribe in the region of San Diego called the Kumeyaay. We'd like to come back some time and see the other museums as well!
After the park, we took another break at the AirBnB, and then called a ride share to come pick us up and take us to visit some of the local breweries! We ended up doing our own self-guided pub crawl, visiting the Ballast Point, Bolt, and Karl Strauss breweries.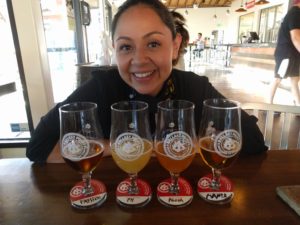 After partaking in a few flights of beer, we headed back to the AirBnB and turned in for the night. In the morning, we had breakfast at a nearby diner, and then drove back to LA! There was definitely a lot of stuff we didn't get a chance to see in San Diego this time, and we would love to make a return visit in the future.